Ford Sam Houston, Texas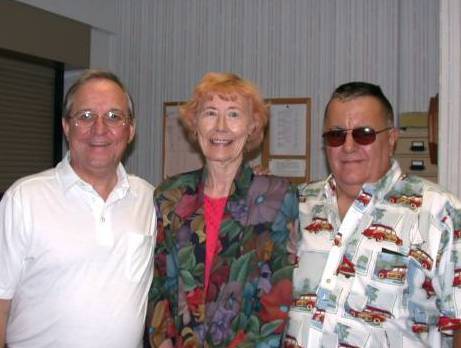 In early September, 2003, Bill Comeau, left, and Al Peckham, right, paid a visit to Fort Sam Houston during the 4th Infantry Division's annual reunion. We went on a multiple mission. First we wanted to thank Iva Winslow, the Base Chaplain's Social Director, for her invaluable aid in helping us old veterans discover not only the auditorium that was named after Donald Evans, our friend from A/2/12 1966-67, but also getting in contact with Richard Evans, his brother. A wonderful relationship was established between Richard and all the members of Alpha Association, which continues to this day.
Iva also made the connections to base personnel that allowed Al Peckham, myself and my wife Chris complete access to the auditorium for a leisurely tour of this marvelous tribute to our fallen comrade. Donald would be proud.
Click on the photos below for details
Evans Auditorium
Combat Medic Museum
To learn more of this remarkable museum click on this picture to visit their outstanding website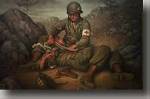 Click on the picture below to view the interior of Evans Auditorium in a panoramic view. Once on the page, slide the bottom scroll bar to pan around the entire auditorium