James Mosgrove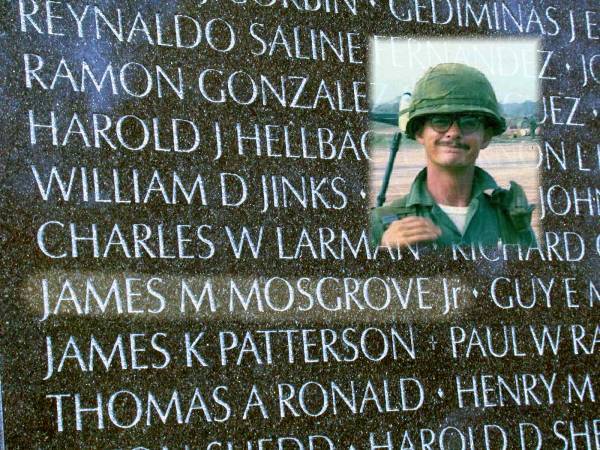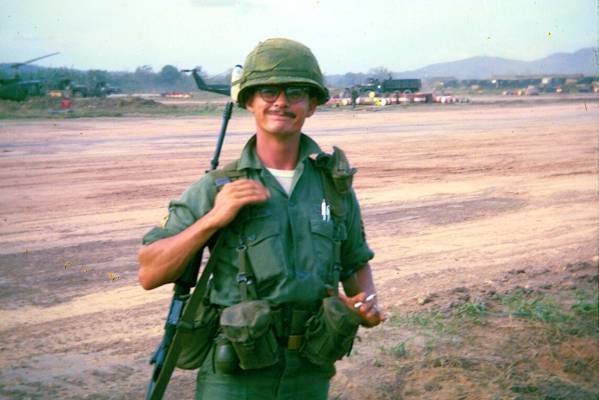 Jim was part of the Cadre that trained the original men who arrived at Fort Lewis during Basic Training. After Basic he was transferred to HQ's Recon Platoon. Prior to our departure for Vietnam, Jim was given the choice to stay behind as his 4 year tour of duty in the Army was due to end in late May, 1967. He opted to attach to his unit and perform what he considered his duty in the Vietnam Conflict. He performed admirably as noted by his fellow soldiers who served with him. On May 19th, a week before he was to return home to the US, he was killed in an ambush just outside the gates of Camp Rainier in Dau Tieng.
---
An aunt's tribute to her nephew
When Jim deployed to Vietnam, Jim's Aunt Ruth Roberts (his mom's sister) was moved to write an original song dedicated to her nephew and the men who went into combat with him. Below are the original song sheets as they were written in 1967: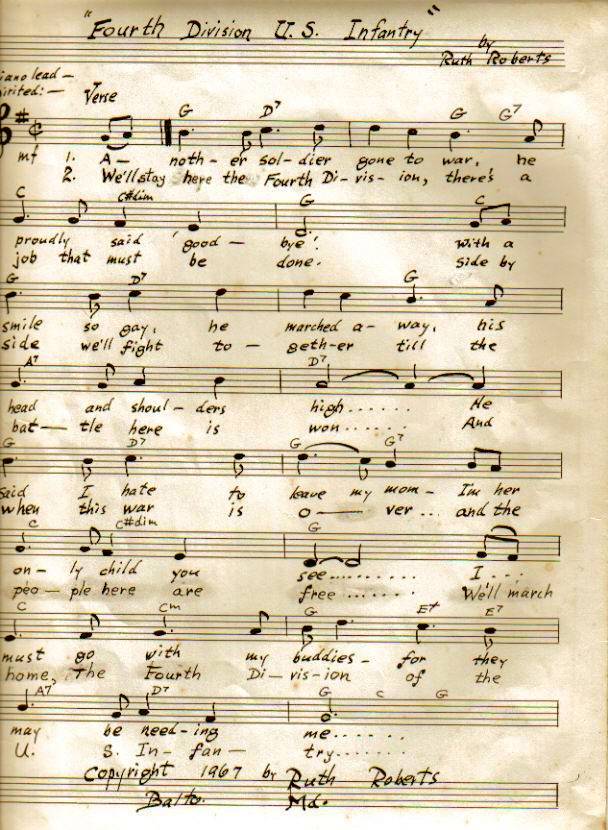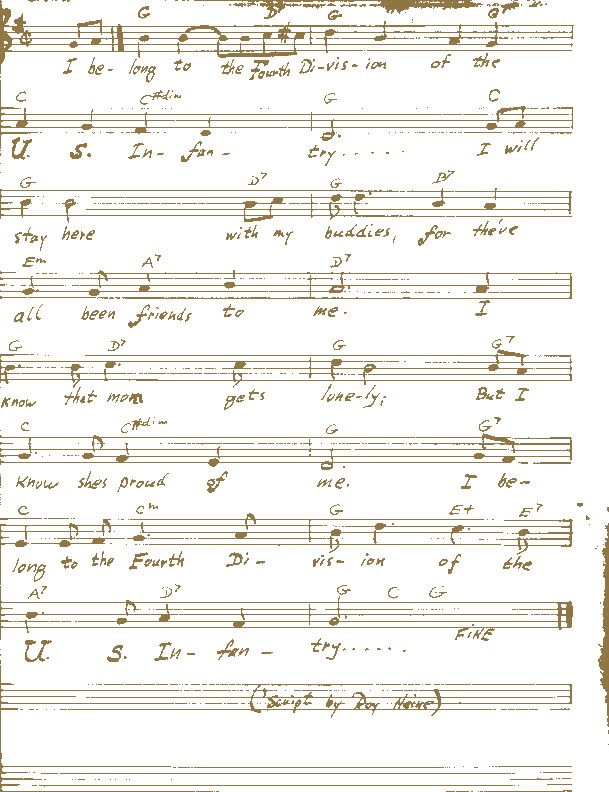 ---
Special thanks to Janie Dixon , Jim's cousin, and a member of Alpha Association, who provided the lyrics to this very moving song.
In June, 2010, many members of Jim's Recon Platoon will be joining us for the first time at our annual reunion in Ohio. Most of them will be seeing each other for the first time in over 40 years. I will be playing this song and the comments that were shared with the rest of Alpha Association during an earlier reunion in Ohio.
You can now hear the song as sung by Ruth Roberts and hear what Jim's Aunt longed to say to the men that served with her beloved nephew, Jim Mosgrove. Ruth is alive and well and on the day I published this update on the internet on April 24, 2010, she was celebrating her eighty-eighth birthday.
Click here to hear both the song and the comments:
4th-Infantry-Division-Song Page
JAMES MAURICE MOSGROVE JR





SSGT - E6 - Army - Regular
4th Infantry Division
25 year old Single, Caucasian, Male
Born on July 11, 1943
From BALTIMORE, MARYLAND
Length of service 6 years.
His tour of duty began on Sep 22, 1966
Casualty was on May 19, 1967
in BINH DUONG, SOUTH VIETNAM
HOSTILE, GROUND CASUALTY
GUN, SMALL ARMS FIRE
Body was recovered
Religion
PROTESTANT

Panel 20E - - Line 47



to a letter written by Jim's aunt after Jim's loss