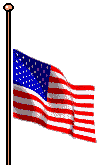 2/12th Infantry Honor Roll 2006-7
Click on picture for viewing full size Photo and Biography
If you are using Internet explorer for your browser, you may have to put your icon over the picture and a + sign will come up. If you right click the picture will increase in size and you should be able to read it.
Best seen at 1164 X 862 Pixels
Use your browser to return to this page after viewing biographies
2005,
September
29th, at Fort Carson, Colorado the 2/12th Infantry was activated as an element of the 2nd Infantry Division.

On November 16th the battalion was assigned to the 2nd Brigade Combat Team, 2nd Infantry Division at Fort Carson Colorado.
2006, October: For the first time since the Vietnam Conflict, the 2/12th was deployed in a combat role. They would serve in the 2nd Infantry Division, which was assigned security duty in the Al Doura District of Baghdad, Iraq. They would serve for 15 months until the Battalion was relieved of their assignment and sent stateside. They subsequently were reassigned to the 4th Infantry Division and stationed at Fort Carson, Colorado. They are currently training in preparation for another tour in combat, should it be required.
Through the generosity of the 2/12th's Command Sergeant Major, Charles V. Sasser, I was able to attain the biographies of the 2/12th men who were killed in Iraq during their first deployment in action since returning from Vietnam in 1971.
The men below were killed during this period while writing the continuing history of our Battalion. I post them here to honor them in deep appreciation of not only these men's sacrifices but all the men who gallantly carried the tradition of our Battalion.
Special thanks to Steve Gray, D/2/12 Vietnam Veteran, for originally acquiring the collection and forwarding it to me.

A COMPANY

SGT JOE POLO
MARCH 29, 2007

SPC WALTER FREEMAN JR
APRIL 4TH, 2007

PFC DEREK A. GIBSON
APRIL 4TH, 2007

SPC JUSTIN A. VERDEJA
JUNE 5TH, 2007

PFC JERIMIAH J. VEITCH
JUNE 21ST, 2007

SSG JARRED S. FONTENOT
OCTOBER 18TH, 2007

B COMPANY

SSG JAE SIK MOON
DECEMBER 25TH, 2006

PFC CORY F. HILTZ
JUNE 28TH, 2007

SGT SHIN W. KIM
JUNE 28TH, 2007

SGT MICHAEL J. MARTINEZ
JUNE 28TH, 2007

SGT GIANN C. JOYA MENDOZA
JUNE 28TH, 2007

SPC DUSTIN L. WORKMAN II
JUNE 28TH, 2007

C COMPANY

SGT. ROBERT M. CARR
MARCH 13TH, 2007

PFC KYLE G. BOHRNSEN
APRIL 10TH, 2007

SPC MATTHEW E. BAYLIS
MAY 30TH, 2007

SPC STEVEN A DAVIS
JULY 4, 2007

SPC BRYNN NAYLOR
DECEMBER 13TH, 2007

D COMPANY

SPC KENNETH J. IWASINSKI
OCTOBER 14TH, 2007