This is a collection of photos that were acquired by Gilbert Robinson who traveled 400 mikes to visit with Stevie Ray Gibson's family and was taken to Gibson's gravesite to pay respects in our name.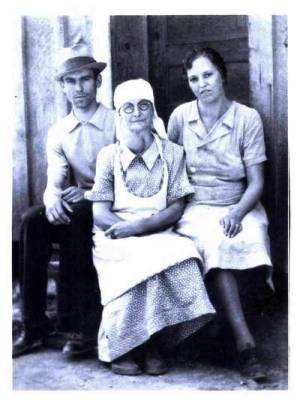 Gibson's family members:
Left: his Dad, Johnny Gibson
Center: His Maternal Grandmother
Right: His Mom, Leonna Hollins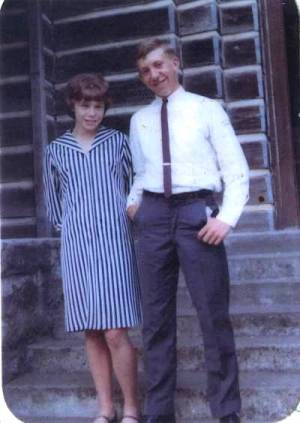 Stevie Ray Gibson and his sweetheart from Kentucky at the time that he joined the Army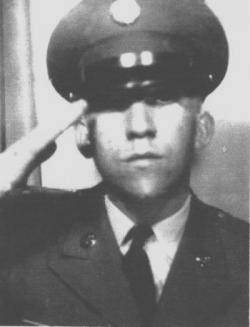 A very proud Stevie Ray Gibson on leave from Basic Training, 1966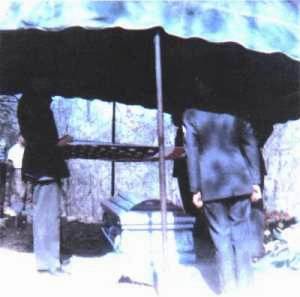 Honor Guard at Stevie Ray's funeral tribute, 1967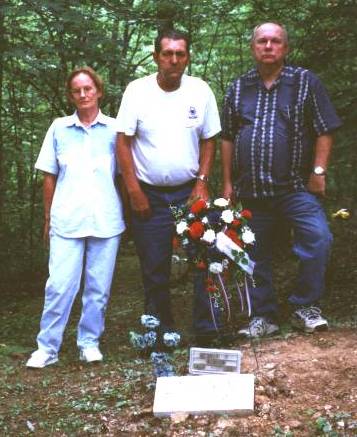 Ed (Stevie Ray's brother) Lonnie (his wife), and Gilbert Robinson at Stevie Ray's burial site.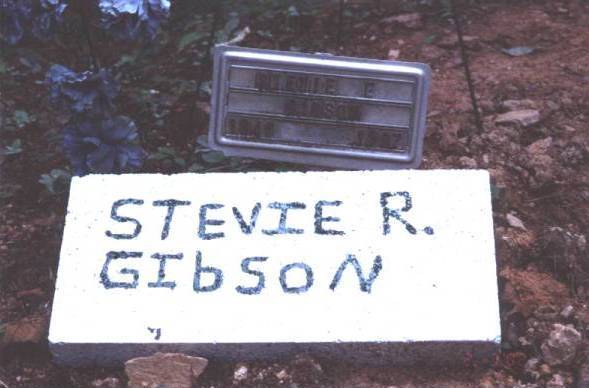 Stevie Ray's marker as it was when the site was visited. Due to a tragic fire in 1967, all of Stevie Ray's military records were lost in the Gibson home. Without the necessary documents, the Gibson's could not receive a proper stone from the VA and had no means to purchase a stone themselves. For many years all that marked his grave was the funeral parlor sign until they were able to install this humble stone. The Association has rallied to their cause and soon Stevie will have the proper marker and will be shown here as soon as it is installed.
Stevie Ray Gibson Citation for Valor