THE BATTLE OF SUOI TRE MEMORIAL EVENT OF 2015
FORT CARSON, COLORADO
MARCH 19- 24, 2015
Click on photos to see full size image and use your web browser back button to get back here
Click here for a printer friendly version of this schedule
In recognition of the forty-eighth anniversary of the 3rd Brigade of the 4th Infantry Division battle of March 21, 1967 a weekend event is planned for former combatants of the historical battle. They will meet for a few days of brotherhood and reflection on the achievements and sacrifices resulting from that one day battle.

Registration fee is $50. per person and includes the Saturday evening buffet (see below)

All registration checks should be made out to Paige Lanier, the Treasurer of the event. Paige was a member of the 2/77th Artillery, HQ Company, and was situated at Suoi Da during the battle.

We will be staying at the Hotel Elegante for the duration of the event. Rooms can be reserved at a special rate of $79./night.
The hotel is offering free complementary breakfasts for two for each room booked and there is more than adequate free parking.

You can now begin booking rooms. To get the discount rate, be sure to mention that you are attending the Battle of Suoi Tre Reunion ad use this special number to identify yourself: 1132760

Photos taken at the Hotel Elegante on the day of the 2/12th Post Deployment Military Ball, November 15, 2014
Schedule as of January 13, 2015
Thursday, March 19, 2015:
Guests will be arriving on this day
The hotel has a very spacious lounge and lobby area where we can socialize that evening. Reasonably priced meals are available
Click here to reach the hotel's website
Friday, March 20, 2015:
Transportation to the Fort Carson will be provided for a morning tour of the base for all veterans and their spouses
Friday evening activities will take place in the ballroom
There will be displays and slideshows pertaining to the battle. In addition, men from the battle from different units will be giving their own viewpoint based on their recollections from that day.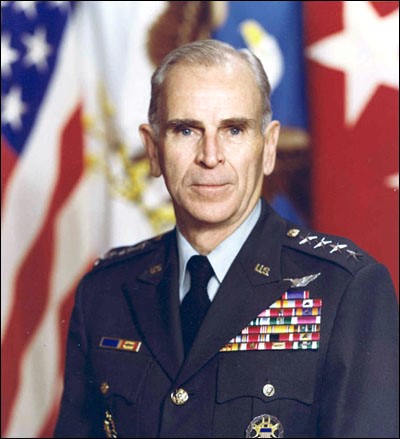 Keynote Speaker will be none other than General John W Vessey, who commanded the 2/77th artillery on the day of the battle. John was the 25th Division's Artillery Executive Officer when he filled in for the 2/77th artillery commander who was away during this period. General Vessey would later move on to become the Chairman of the Joint Chief of Staff during President Reagan's first administration in 1981.
The evening event will end with the presentation of two slideshows relative to the Battle of Suoi Tre
Saturday, March 21, 2015:
A special commemoration and memorial service will take place at 2/77th Battalion HQ Fort Carson on this morning beginning at the precise time that the battle ended at 9:30
Saturday afternoon is free time for touring
Saturday evening dinner buffet is planned for the attendees followed by a social/dance that will feature music popular during our youth
Menu for dinner
Western Roundup

Mixed Field Garden Salad with Choice of two Dressings
Cole Slaw
Potato Salad
Entrée Choices:
Chipotle BBQ Baked Chicken
Pan Fried Rainbow Trout with a Hazelnut Lemon Butter
Smoked Kielbasa Sausage topped with Peppers and Onions
Barbecue Smoked Beef Brisket
Tender Pulled Pork
Ranch Beans
Chuck Wagon Corn
Texas Toast with Creamy Butter
Assorted Fruit Pies and Cobbler
Sunday, March 22, 2015:
This day will be a free day for local touring
On the US Air Force Academy website there is a very informative page of nearby attractions. Click on here to browse to that page.
Monday, March 23, 2015:
During this morning, both the 2/77th artillery and the 2/12th Infantry battalions will be in formation outside their headquarters buildings for a presentation by veterans of each unit that participated in the Battle of Suoi Tre
Following the presentation, busses will be then be provided for a tour of the nearby United States Air Force Academy and the Pioneers Museum
Photos taken when I was there in November, 2014
United States Air Force Academy
Pioneers Museum
Tuesday, March 24, 2015:
Busses from Fort Carson will pick us up at the hotel to be transport us to the field where the veterans will have the opportunity to converse with present day soldiers from our respective units and fire the weapons that were used in Vietnam
Wednesday, March 25, 2015:
For those wishing to once more spend more time at Fort Carson, a second day will be allotted in the field with the present day soldiers as an option. Others will be leaving on this day to return home